Date: 21 March, (Tuesday), 2023
Time: 8:30 PM Melbourne Time | 5:30 AM ET | 3PM (IST)
Speaker: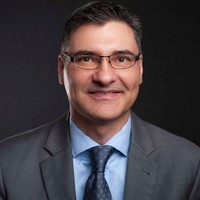 Wayne Tufek

,

Frequent Speaker RSA APJ, ISC2, SACON & Renowned Security Architect
---
Data is stored, transmitted, and processed across different environments, which are distributed across on-premises and the cloud to meet ever-evolving business use cases. It is no longer feasible to simply protect data and resources at the perimeter of the enterprise environment and assume that all users, devices, applications, and services within it can be trusted. A zero-trust architecture (ZTA) enables secure authorised access to each individual resource, whether located on-premises or in the cloud, for a hybrid workforce and partners based on an organization's defined access policy.
Join this session to Learn the challenge for security professionals investigating a Zero Trust strategy is looking beyond the buzzwords of vendors and the hype.
History of the zero trust model
Why is it relevant now? (perimeter is dead, people work from anywhere and data is on endpoints and in the cloud)

Zero trust architecture principles and tenets

Zero trust threats
Zero trust architecture components
Policy enforcement point types
Cloud deployment models
Zero trust guidance documents - NIST, CISA, NSA, DOD
Disclaimer: I agree to be contacted by organizing committee and partner