Date: 22 June, (Thursday), 2023
Time: 12:30PM (EST) | 10PM (IST)
Speaker: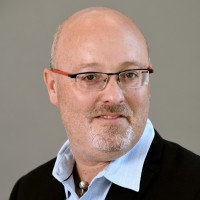 Moshe Ferber

,

Cloud Security Expert, Frequent Speaker at Defcon,

Blackhat, RSAC APJ
---
Working groups such as CSA top threats and other organizations are contributing greatly to our knowledge and understanding of the subject. But while there are many risks and threats documented, with ranging values for business impact, it can be observed that many of the risks and threats are utilizing a small number of attack vectors. The goal is to shed light on popular IaaS/PaaS attack vectors, list them, map them to other relevant projects such as STRIDE & MITRE.
Join to understand what are the common attack vectors that are utilized in attacks, examples for previous events, and where to focus controls and security efforts.
Understanding current cloud threats landscape
Reviewing cloud attack vectors
Recent examples of cloud security incidents
Prioritize cloud security efforts
Disclaimer: I agree to be contacted by organizing committee and partner