About The Report :
---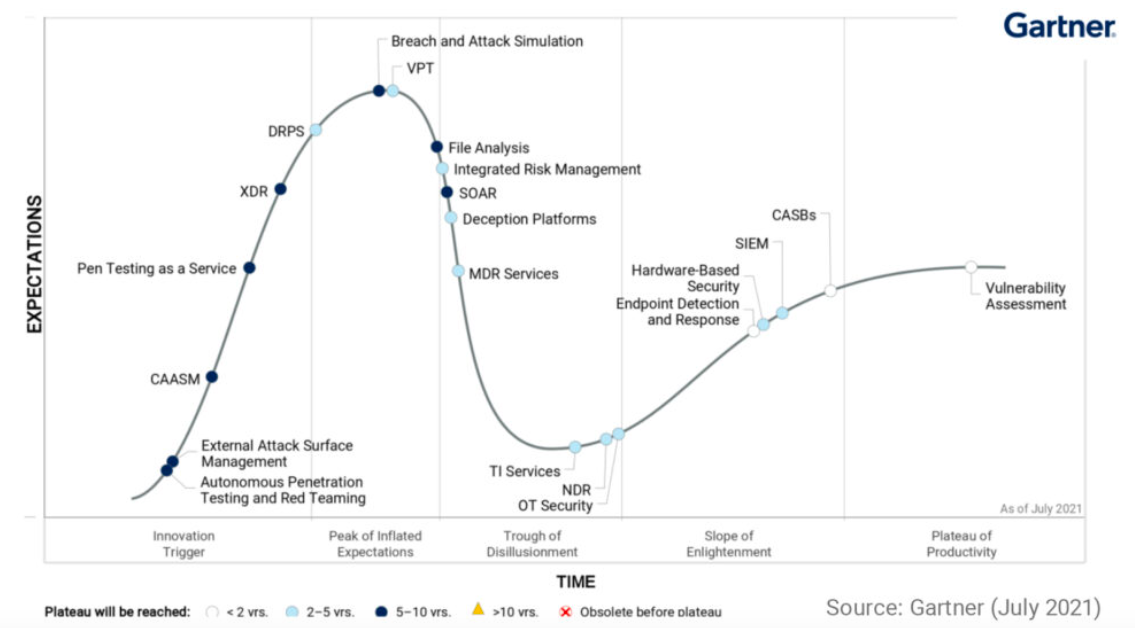 In the Hype Cycle for Security Operations 2021, Gartner points out, organizations that can easily identify the event types that will impact their business in terms of brand damage or reduced operational capacity, stand a much greater chance of having an effective and measurable security operations capability.
New Entrants to the Gartner Hype Cycle Security Operations 2021 :
Autonomous Penetration Testing and Red Teaming: Security testing like network penetration testing and red teaming, plays an important role in an organizations' capabilities to identify exposures, vulnerabilities and weaknesses in their defenses.
External Attack Surface Management (EASM): EASM supports organizations in identifying risks from known and unknown internet facing assets and systems. Security leaders can use EASM capabilities to understand and manage risks from their digital businesses, as it provides valuable context and actionable information.