Date: 9 March (Thursday), 2023
Time: 10 AM (EST)
We will understand how ASM dramatically improves visibility, how ASM can be a force multiplier for security teams that are stretched thin and how ASM creates practical risk reductions because of these (visibility and force multiplier). We will also understand the ASM solution market and 'How To Identify A Good Fit For Your Organization ?
Key Discussion Points :
Fundamentals : What Is ASM? How Does ASM Work ?
How ASM Dramatically Improves Visibility ?
How ASM Can Be A Force Multiplier For Security Teams?
How ASM Creates Practical Risk Reduction ?
Understanding ASM Solution Market
How To Identify A Good Fit For Your Organization ?
Speakers: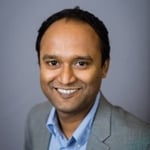 Bikash Barai
Co-founder, Cisoplatform | CEO, Firecompass
Bikash is an IIT Kharagpur alumni with multiple patents under his name. Fortune magazine named him as a part of Fortune 40-under-40. He is a well-known global speaker who spoke at RSA Conference USA, RSA Singapore, Interop USA, TEDx etc.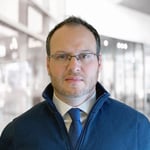 Chris Ray
Security Architect
Chris is a veteran of the cyber security domain. He has acquired an extensive amount of experience advising and consulting with security vendors, helping them find product-market fit as well as deliver cybersecurity services.