Date: 21st February (Tuesday), 2023
Time: 8:30 AM (EST)
We will discuss "How Exposure Management helps to Overcome Resource Limitations & The Manual Burden Of Regulatory Reporting for Financial Institutions."
Speakers: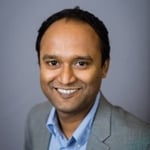 Bikash Barai
Co-Founder & CEO,
CISO Platform & FireCompass
Bikash is an IIT Kharagpur alumni with multiple patents under his name. Fortune magazine named him as a part of Fortune 40-under-40. He is a well-known global speaker who spoke at RSA Conference USA, RSA Singapore, Interop USA, TEDx etc.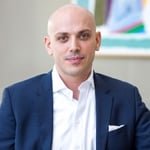 Dave Lawy
Dave Lawy Co-founder QunatumSmart and Senior Technology Executive
Dave is a Technology executive with over 20 years of experience in highly regulated environments such as insurance, banking, pharmaceuticals, retail and payments. He is also a member of the Gartner research board and an advisor to Harvard Business Review.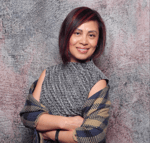 Nasheen Liu
Partner & SVP, CIO Program Strategy
As a Partner and SVP, CIO Program Strategy of the IT Media Group – a CIO-centric media company, Nasheen oversees the company's strategic initiatives that impact the Canadian IT executive community. She chairs a cross-industry CIO Advisory Board that provides guidance on compelling issues and topics for CIOs and the IT vendors that serve them. She has been in the technology industry for over two decades. Prior to co founding the IT Media Group in 2011, she was with the iconic Sun Microsystems, driving the company's software marketing mandate in Canada.
Key Discussion Pointers:
How to Overcome Resource Limitations: automate and lighten your workload by providing continuous programmatic assurance
Discover, Prioritize & Proactively Reduce Cyber Risk: Discover your attack surface risks & prioritize the most important ones to help mitigate the risks faster
Security Posture Reports to Meet Regulatory Requirements: How to continually assess and provide automated reports on your security posture to meet regulatory requirements