Date: 30 May, (Tuesday), 2023
Time: 9:30AM (EST)
Speaker: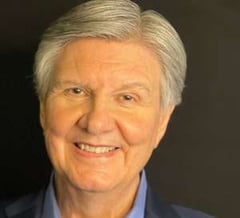 Gordon Rudd

,

CISO, Author | Keynote Speaker
Stone Creek Consulting
---
It's extremely difficult to adequately secure a SMB (small-to-medium-business) in a manner that is both scalable and sustainable. This session will give insight into how to secure a company that is growing, and five areas of excellence cybersecurity professional can focus on for successful defensive strategies. Needs to know about scalability and sustainability inside a growing business. Cybersecurity risk management is not an optional extra today. It's a must have for every organization. The size of the prize (what we're securing from bad actors) today is enormous. We will learn how to develop scalable, sustainable cybersecurity for any size organization from small mom & pop shops to Fortune 50 companies. How to use a CMMI model to help find a place to begin and the operational tactics required to be an effective CISO.
Describe the relationship between the cybersecurity and IT Operations
Assess organizational cybersecurity, GRC & operational readiness
Successfully communicated with the C-Suite and to the Board on the state of cyber in the organization
Identify and focus on the top five areas needed in building real world cyber defenses
Disclaimer: I agree to be contacted by organizing committee and partner